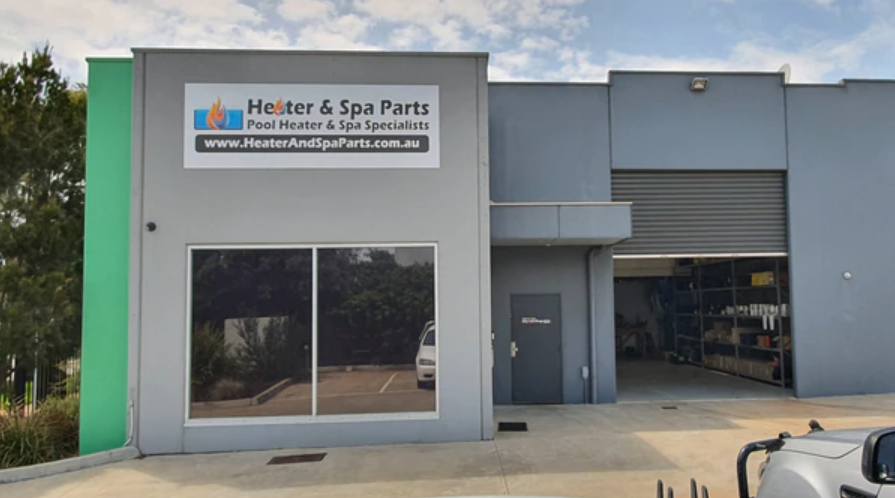 About Us

Welcome to Heater & Spa Parts, your premier destination for pool heaters and spa spare parts in Australia. We take immense pride in being the industry leaders, working closely with all the major manufacturers and distributors in the pool and spa industry. With a legacy built on excellence, we offer an unrivaled selection of products backed by an ethos of quality and customer satisfaction.
We are 100% Australian Owned & Operated.
Why Choose Us?
1. Extensive Inventory: Our commitment to our customers is reflected in the massive inventory we carry. Whether you are looking for the latest innovations or trusted classics, our extensive stock caters to every need. Our exclusive partnerships with top-tier brands enable us to offer the widest range of products at competitive prices.
We carry the largest range of parts made by:
Aeware, AquaFlo, Astralpool, Balboa, CG Air, Darlly, Davey, Dega, Del Ozone, Edgetec, e-Think / Zync, EvoHeat, Fluidra, Gecko, Gould, Hendy, Honeywell, Hurlcon, Hydroquip, ITT, Jandy, Joyonway, Laing, LX, Madimack, Magnum, Onga, Pentair, Raypak, Reemay, Reltech, S & P, Sensaheat, Spa-King, SpaNet, Spa-Quip, SpaZazz, Teledyne Laars, Waterco, Waterway, Weld-on, Xylem, Zodiac ...and more
For spa brands such as:
Alpine Spas, Arctic Spas, Artesian Spas, Bullfrog Spas, Caldera Spas, Cyclone Spas, Decina Spas, Designer Spas, Dimension One Spas, Endless Spas, Fisher Spas, Heritage Spas, HotSpring Spas, Impact Spas, Jacuzzi Spas, Just Spas ,LA Spas, Lanark Spas, Leisurite Spas, Maax Spas, Monarch Spas, O2 Spas, Oasis Spas, Sapphire Spas, SCS Spas, Signature Spas, Spa Industries Spas, Spa World Spas, Spas Direct Spas, Sundance Spas, Vortex ...and more
2. Unmatched Knowledge: With decades of industry experience, our team possesses unparalleled expertise in pool heaters and spa spare parts. Our knowledgeable staff is always available to assist with any queries, providing personalized recommendations based on individual needs. We don't just sell products; we guide you to the perfect solution.
3. Fast Shipping: We understand that time is of the essence, especially when it comes to maintaining your pool or spa. We have developed an efficient shipping process that ensures your order reaches you faster than anyone else in the industry. When you shop with us, you can rest assured knowing your products will arrive as quickly as possible.
4. Friendly Service: Heater & Spa Parts believes in fostering lasting relationships with our customers. We want to be there for you for as long as you have your spa or pool. Our friendly and approachable team is dedicated to providing a seamless shopping experience from start to finish. We listen, we understand, and we deliver. That's our promise to you.
Our Mission
Our mission is to enhance the pool and spa experience by providing top-notch products combined with exceptional service. We aim to empower our customers with the right tools and knowledge, allowing them to enjoy their leisure time to the fullest.
Join Us on Our Journey
Explore our website and discover a world of possibilities. From state-of-the-art pool heaters to essential spa spare parts, we have everything you need to create your perfect oasis.
Join us in making a splash in the pool and spa industry. With Heater & Spa Parts, you're not just buying products; you're investing in a brand that stands for quality, expertise, and commitment.
For any inquiries, feel free to reach out to our friendly customer support team. We look forward to helping you!