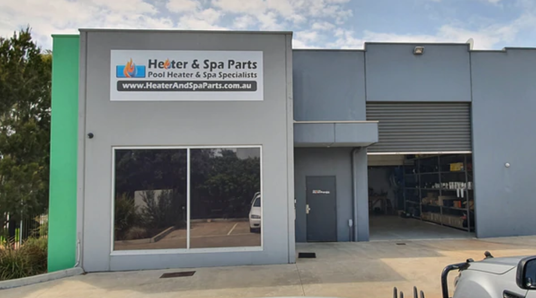 Thank you for visiting Australia's best Spa Parts & Pool Heating supplier! Heater & Spa Parts is the fastest shipper in Australia, has the largest range of spa parts, chemicals, and pool & spa heaters kept physically in stock. We ship from Vic, NSW, Qld, and WA.
Shop & Phone Hours: 8am-3pm weekdays **
Order Pickups (Vic): 8am-5pm weekdays if ordered online.
Orders Packed & Sent: 6am-5pm weekdays.
Contact us here if we're on the phone to other customers.
Thank you for your support of a genuine 100% Australian Family Owned Business!
Replacement Filter Cartridges
We carry a massive range of OEM Reemay, Darlly, Magnum filter cartridges for the major brands and models of spas & pools. Search by dimensions, brands, and more.
Search Cartridges
Spa Chemicals
We carry popular spa chemicals, minerals, aromatherapy and more.
Chemical Ranges:
Aromatherapy:
Zodiac Magnaspa
Experience a new level of bather comfort.
MagnaSpa's authentic and patented blend of potassium and magnesium have been proven by tens of thousands of users and by the science that has gone into creating it.
Silkier more comfortable water
Soothing to sensitive skin types
Relaxes and rejuvenates
Identifying Parts

Before making a phone call, the fastest way to identify parts is to send photos of the Front, Back, Sides along with any Measurements.

Use the Contact Us form to upload from a Phone, Tablet or Computer.

Technical Support

For Technical Queries, please use the Contact Form. Please include as much information as possible.

We also have a range of manuals available.

Electrical & gas work must be performed by a licensed & experienced person.

About Us

100% Australian Owned & Operated. A real, physical store, with shipping from Vic, NSW, Qld, & WA.

We carry more stock of spa parts & pool heaters and ship faster than anyone!

Ex-employees of the biggest manufacturers and distributors, so we know what we're talking about!