Balboa / Lanark / Monarch Bathtronic & Bathmaster V1 Upgraded Repair Kit - OBSOLETE
Tax included.
Shipping
calculated at checkout.
Obsolete as of 02/2020 - No Longer Available. You will need to upgrade to this alternative listed here.
Archived Listing Below:
Includes new Circuit board & Touchpad. Please check pump version when choosing.
ALL Spa Pool Director, Turbo, Executive, Spa Engine and other touchpads are obsolete

Spa Bath Bathtronic and Bathmaster (v1) are obsolete. Bathmaster V2 & DR series available only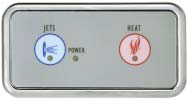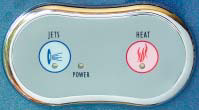 Bathtronic touchpads have buttons 45mm apart - Pump codes are 23x3, 2403
Power light offset to left, 4 pin connector
NOT AVAILABLE - Use Upgrade Kit
e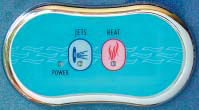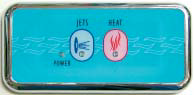 Bathmaster (v1) touchpads have buttons 17mm apart - Pump codes are 23x2, 2402
Power light on left side, 6 pin connector
NOT AVAILABLE- Use Upgrade Kit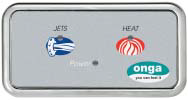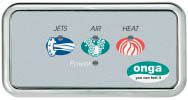 Current Bathmaster V2 touchpads have buttons 36mm apart (18mm apart for Plus model - Pump codes are 23x4, 2404
Power light in centre, 8 pin connector (6 used)

If your spa bath has either Bathtronic or Bathmaster (v1) pump/touchpad fitted, you will need to upgrade to Bathmaster V2 using respective replacement kits listed below